So, what are we doing here?
Hopefully, this will give you some idea.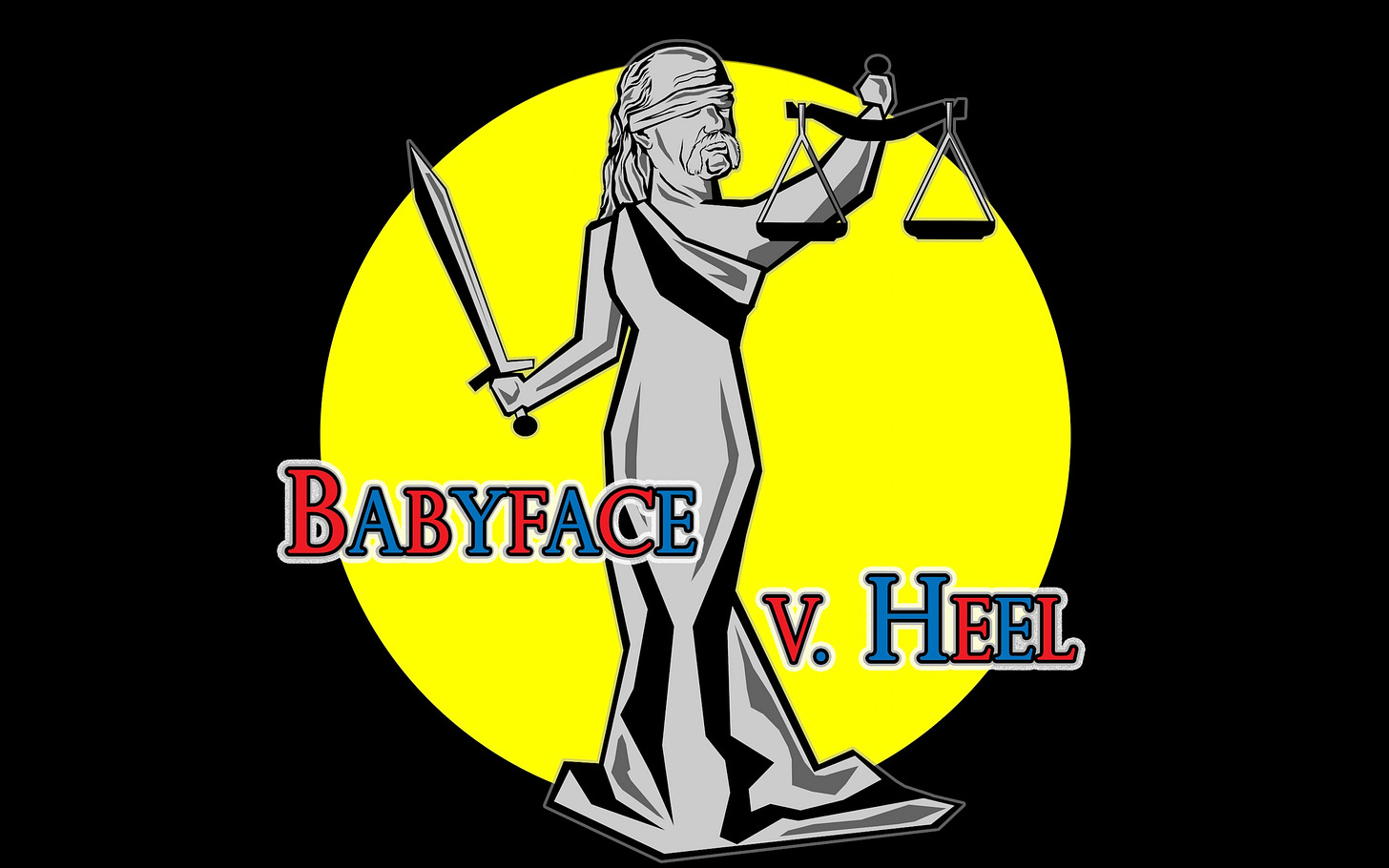 The idea behind this is a few-fold:
I'm starting a new podcast, using this name, Babyface v. Heel, that will look at different historical pro wrestling law/crime/etc. topics each week, and Substack seemed like a good platform to use for that, regardless of anything else. (This podcast will always be free, and will launch soon, I just want to be a good bit ahead on notes etc. for future episodes before it's live.) If there ends up being supplementary paid podcast content, it'll be part of the paid subscription here instead of on a Patreon page.

I realized, for a few reasons, that I really do need my own space to publish on. Whether it's for stuff that just doesn't fit at my various freelance gigs, smaller stuff, bigger stuff, being able to do roundup/daily update posts, whatever, plus what Jeremy Botter is doing with Whizzered piqued my interest.

One of those reasons is that I have concerns about the surprising/relative lack of investment in pro wrestling coverage on the Big Media Company side in spite of the massive interest, which looks to only be growing with the launch of AEW as well as SmackDown Live moving to Fox. So I'd better make my own space and try to turn into something with subscriptions, right?

I had been doing preliminary work on a book about the Vince McMahon/Titan Sports/WWF (and Dr. George Zahorian) steroid distribution trials, with a pie in the sky goal of having it out in time for the anniversary of the McMahon trial. Having realized that, in part because there's still some important primary source material that I have no way of getting my hands on until later in the year, it was better to just turn that into an ongoing series here that will eventually end up compiled into a book, with the approximate 25th anniversary of the McMahon trial being when to start the series on here. So once the paywall is mandatory for some of the non-podcast content, which I'll give sufficient notice on, the steroid trial content will be one of the perks for subscribers here, taking a cue from something like, say, Matt Taibbi's Substack.
Anyway, I have no idea how much interest there will be in this exactly, but I promise to build this up in a way that it will be worth the $5/month or $50/year, whichever you pick, whether for the content itself, as a pledge of support for the free podcast, or both.
Happy wrestling,
David Bixenspan