Petition for injunction details attempted kidnapping of Sonya Deville
Stalker sent "hundreds" of Instagram messages that went to her "requests" folder.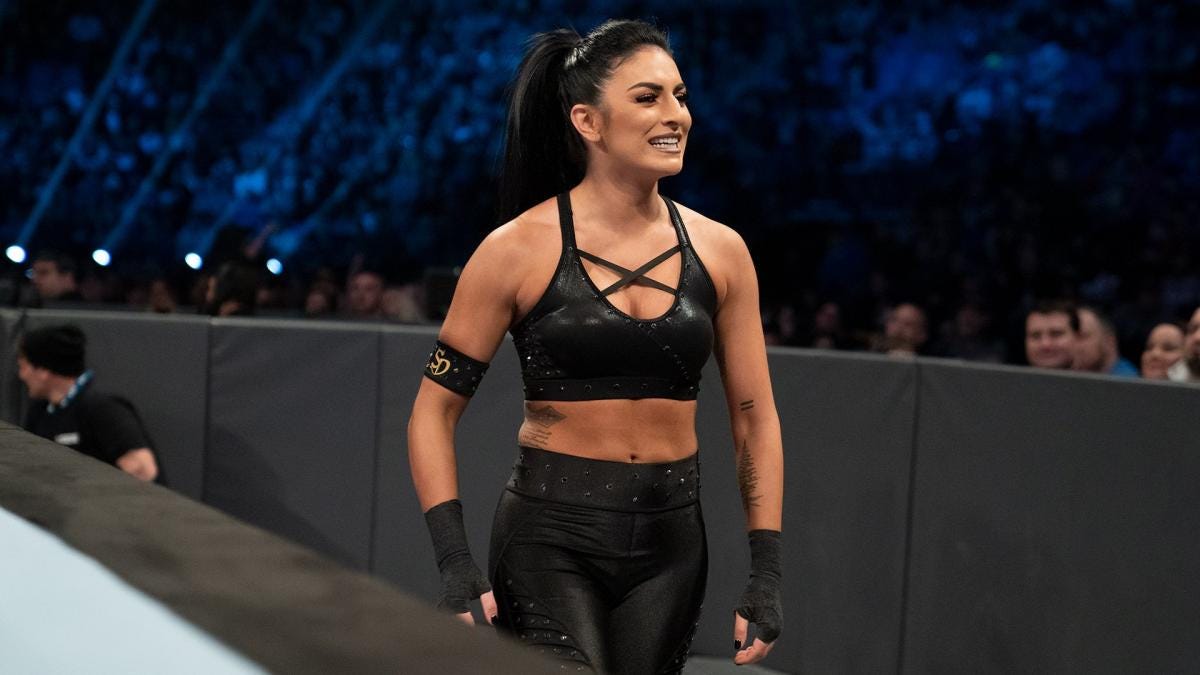 Photo: WWE.com
Content/trigger warning: Stalking, kidnapping, and rape.
On Monday, WWE wrestler Daria Berenato—better known as Sonya Deville—filed a petition for a protective order in Florida's Hillsborough County Court against Phillip A. Thomas II, the man charged with breaking into her house late Saturday night. The contents of the petition, first reported on in part by Tony Marrero of the Tampa Bay Times on Monday, provide a her firsthand account of what exactly happened on Saturday night/Sunday morning as well as what she discovered when she looked through her Instagram messages "requests" folder once she knew his name.
"I went to bed at around 1:15 a.m.," reads the petition. "At 2:41 a.m. my house alarm went off. I ran to the keypad by my garage to disarm the system, the system stated that the family room door was open. I woke up my friend and I ran into the living room to make sure the doors were secure. As I was ensuring the sliding glass door lock was secure, I looked up, and on my back lanai was Phillip[,] standing maybe 4 feet away[,] staring at me." After she started screaming "What are you doing? What do you want?" at him, he started to walk towards the door, at which point Berenato "realized this person was not here to rob me, he was here to hurt me." She ran to the guest room to tell her friend (Amanda "Mandy Rose" Saccomanno according to the Times, which reviewed a motion for pre-trial detention that isn't online yet) that a man was in the house, grabbed her car keys, and they successfully escaped.
Upon reviewing footage from her security system, Berenato saw that Thomas had followed her inside, but somehow thought she ran upstairs. The resulting confusion allowed her and Saccomanno "just enough time to escape."
The petition names two different Instagram accounts that Berenato believes belong to Thomas, having searched the "requests" folder of private messages from people she doesn't follow. (She made a point of explaining that "I am a public figure with a social media following of almost 1 million[,] so all [of] his messages were in my 'request' folder which is filled with thousands of messages from people I don't follow.") One account, since made private, appears to be Thomas's main account and was the source of the bulk of the hundreds of messages that Berenato describes going back to March 2019, sending "obsessive, suicidal, idolizing" messages like "You are the only person I will ever love."
A second account, claiming to be "Tim Myers" and completely devoid of any content, sent messages that "seemed to use similar grammar," culminating in threats late Saturday night that more explicitly point to the user's identity. "Look outside baby, by your pool[.] I'm here" read the first message at 12:12 a.m., which was immediately followed by "I'm gonna kill that little bitch you have inside with you." That account had sent further threats going back to July 5, 2020, including a pledge to "deliver bl0ndesquad's head to your fucking doorstep" (referring to Berenato's ex-girlfriend, Arianna Johnson, by her Instagram username) threats to the lives of Berenato's sisters and niece, and a series of more vulgar messages that could be construed as threatening to rape her.
The "Tim Myers" account, which is still public, only follows two accounts: Berenato's and an what appears to be an additional account for Thomas—one not named in the petition—complete with the same profile image of his face that the first account used. That third account, which only follows one other account, has also been made private.
Berenato's statement closes by saying that police told her that Thomas admitted to planning her kidnapping for eight months.