ESPN denies WWE paid for new ESPY Awards category
Or "why you don't blurt out stuff like that out."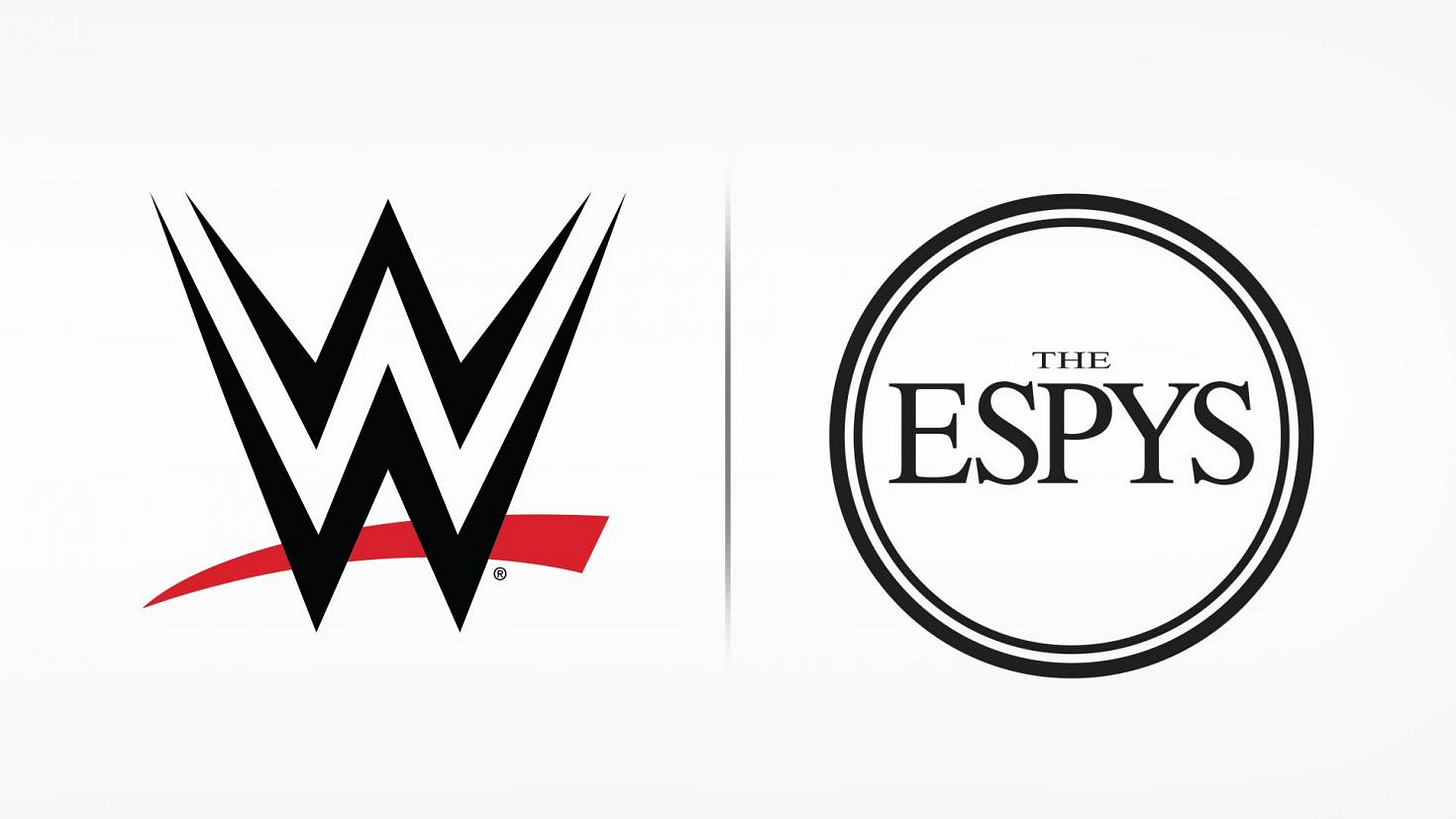 Image: WWE.com
On Friday (June 21st), during an episode of Figure Four Daily for WrestlingObserver.com subscribers, host Bryan Alvarez and co-host Lance Storm were discussing the new "Best WWE Moment" category at ESPN's ESPY Awards. In an excerpt tweeted by @VcrWrestling, there was a particularly interesting exchange, as Alvarez blurted out something that, in theory, would be a fairly big sports media story (emphasis mine):
Storm: But if you're going to include pro wrestling—slash 'sports entertainment to keep Vince [McMahon] happy—it's like…should it no be the pro wrestling moment of the year? And should not Impact Wrestling, Ring of Honor Wrestling, [and] AEW—when it comes—be included? By just singling out one company, I think that makes it poor, I think it makes it look like a paid advertisement…

Alvarez: It is!

Storm: …but then it's really low-end and crappy, isn't it?
…say what?
Look, I've had my own skepticism over WWE's dealings with ESPN over the last few years. Hell, I wrote about it in one of my earliest Deadspin pieces in April 2017, albeit through the lens of what an unabashed homer Jonathan Coachman was when WWE came up while he worked at The Worldwide Leader. Not only had Coachman been allowed to do some heavy spin for WWE—his former employer, where he soon returned after major layoffs at ESPN—on his then-current employer's air, but the weekly WWE segment on Sportscenter was, to be charitable, really fucking weird. It was mostly sit-down interviews, all in-storyline, and reserved mainly for the Tuesday evening edition for the show, which usually aired on ESPNews, not Big ESPN.
But it disappeared when Coachman cut bait not long before the layoffs. ESPN insisted to me that there was no financial or otherwise official/on-paper relationship with WWE, and while I didn't just take it at face value, it seemed legit. Like they had just given Coachman a project for himself and pulled it once it got too stupid.
That brings us back to Friday.
Throughout the Sportscenter run, Dave Meltzer, the editor of the Wrestling Observer Newsletter and Alvarez's business partner, made comments alluding to how the WWE segments, in tone and content, resembled a "time buy." I'm fairly sure that he never actually said they were, but on social media and forums, it's pretty common to find people who didn't quite understand what was said and claim Meltzer reported that there was an actual time buy. Which he never did. But it was on my mind—as in, is even Bryan Alvarez among that group, especially to blurt out what he said so casually about the "Best WWE Moment" ESPY—and so I sent an email to ESPN public relations.
"It is completely false," replied Jay Jay Nesheim, Sr. Director, Communications. "No awards categories or recipients are available for purchase at The ESPYS." In a follow-up email, he added that "this is just a new one we're doing during red carpet show," which should also feature "Best Viral Sports Moment" and an e-sports category, although the latter is not in the category listing for this year's show.
It's corporate communications. Anything is possible. But this is a weird thing to just blurt out as if you had reporting on it—and much as his work has fallen off, Alvarez is still widely viewed as a reporter—without added context. Especially since ESPN is still theoretically still a journalistic enterprise in spite of its many, many flaws. Selling ESPY categories to the highest bidder would be a really big deal! Deadspin and Awful Announcing would be all over that shit. (Hell, why do you think I reached out to ESPN?) It's not a story you can just toss off casually as podcast aside, much less without any indication as to your sourcing on it. It's a heck of a reminder as to why many wrestling news sites have blacklists for certain reporters whose stories they are not allowed to aggregate.
---